Content
Relationships
Antagonistic Relationships
About Salem
Set in the volatile world of 17th century Massachusetts, 'Salem' explores what really fueled the town's infamous witch trials and dares to uncover the dark, supernatural truth hiding behind the veil of this infamous period in American history. In Salem, witches are real, but they are not who or what they seem.
Main Cast
More Characters
EPISODES
Next Episode

Latest Episode

01:31

WGN America's Salem- Season Three Full-Length Trailer

After the Fall — The devil is a liar, and instead of a New World free from murderous Puritan hypocrisy, his own plan will bring nothing but death and slavery with the ultimate aim of leading humanity to destroy itself.

00:31

Salem 213 "The Witching Hour"

The Witching Hour — Countess Marburg revels in her apparent success, while Mary stages one more effort against her. Anne faces the consequences of her actions, Sebastian must make a difficult decision, and Mercy is left alone with an uncertain future.
Featured Article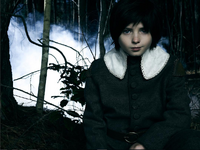 The Devil has nurtured for hundreds of years the witches' vengeful desire to get rid of their oppressors. Now that he is finally free, will he keep his promises?



Poll
What would you like to see in the third season?
We asked: Who's your favorite witch of the series? (between Mary, Anne and Tituba)
After 22 votes, 13 said Mary Sibley, 6 said Anne Hale, 3 said Tituba
SEE MORE
Disclaimer
The Salem Wiki is not affiliated with WGN America. All trademarks, copyrights and/or legal ownership of items are property of their perspective owners. This wiki is a fun, informative guide to all Salem fans to use as they see fit.
Quotes
"
You thought love would be my undoing, that I would be in the woods with my lover, and you would kill me there without a trial, thus ending my grand rite.
"
Refresh for another entry
Next on Salem
Contribute
If your new to the Salem Wiki please visit the Layout Guide. If you already have editing experience, and you have an article relating to Salem to contribute, use the box below to create it:
Have a question? Ask the Admin !